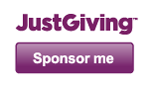 Why am I known as Baloo?
When I first became an Assistant Cub Scout Leader, my Cub pack choose what I was to be known as to the pack. I had no control over what they picked but was very pleased when they choose Baloo from the options available to them from the Jungle Book characters. I have always though it was good choice, using the original book character.
I continued to use the name Baloo outside of Scouting when I started to play wheelchair basketball to avoid confusion on court as there were already several other Davids (my real first name). It sort of made sense as the first team I joined was known as the Bears.
The name followed me when I was a volunteer helping with children's gymnastics and also when volunteering for the Coventry Half Marathon.
As I said above, I was quite happy with nickname and identified with the character from the book, so when I registered for parkrun, I used it again, partly because it was by now my volunteering / sporting nickname, and partly because it makes in much easier to find when looking through a long list of results (there might be quite a few results for David but not many for Baloo)!
When I was the Leader for the pack I became known as Akela as is traditional within Cubs but the Baloo identity never left me, to the extent the some of my Cubs decided to call me 'Aloo', and when I stepped aside from and went back to Assistant Leader, I resumed my Baloo name and am now one of the biggest kids in the pack.

Even my own children often call me Baloo, first just activities, but now even at home sometimes.


Once I started to run with
Scooby Doo
, a choice of fancy dress was not really difficult.
Running History
It's all Paul's fault (see
dedication
). Paul is my coach from
CWBA
and, knowing I was keen to loose some weight and get fitter, he originally suggested I try the
parkrun
in Coventry which has started a few weeks before. Later on he compounded this by introducing me to
Scooby
at the Coventry Half Marathon Civic Reception 2010.
Started running: Feb 2010 at the parkrun
The first time I went to parkrun was very daunting. At age 41 I had never run before and spent most on my life sitting down at a computer. I had no idea if I could get round the course once, let alone the two laps required to complete the event. Fortunately, this was parkrun, and met many people on that morning and over the next couple of events who appeared to have more confidence in my chance of survival than I did. Much good advice and fantastic support from the event volunteers and other runners got me through the first few events with a bit of running and a lot of walking. Through these weeks I latched onto other runners who kept me going and helped me, and after four or five events I eventually managed to go the full distance without having to walk at all. It's these people who put helping me before their own performance that inspired me to do the same for others whenever I can at these events.
Goals
Personal Bests
 5K - 26:05 - parkrun
 5M - 45:21 - Massey Runners Easter 5
10K - 1:12:00 - Northbrook 10k
 8M - 1:18:02 - Sphinx Coombe 8
13.1M - 2:21:33 - UDF Birmingham Half
26.1M - 8:01:00 - Belvior Challenge 26
Results